New Normal – Education Leadership Summit & Awards 2022
#ELSAJaipur #ELSARajasthan
Theme: Re-defining Education & 21st Century Skills in NEW-NORMAL
ArdorComm Media Group, a growing media organisation in India, invites you to join the "NEW NORMAL- EDUCATION LEADERSHIP SUMMIT & AWARDS 2022", at Jaipur, Rajasthan on 16th & 17th December 2022.'Rajasthan' has numerous schools, colleges and universities, as well as some prestigious engineering and B-schools. The beautiful cities of this state like Ajmer, Bikaner, Jaipur, Jodhpur, Kota, Udaipur are the key educational hubs. Kota is recognized as the most sought-after coaching city for the most competitive entrance exams like JEE and NEET. Some key government initiatives have improved the quality of education here.Panel discussions & Industry presentations at this Knowledge forum invites academicians & educators from preschool, school, higher, technical & skill education; industry experts from edtech & startups to share their experiences, ideas and innovations which have helped the growth of the education community during the tough times of COVID-19 pandemic.Prestigious ArdorComm Education Leadership Awards 2022 aim to acknowledge those Individuals, Educational Institutions, EdTech & Startups who have been tirelessly and fiercely working for the betterment of the Education Community.
ARDORCOMM MEDIA EDUCATION LEADERSHIP
AWARDS 2022
Indian Educators, Academicians, Institutions, EdTech companies & Startups have set an incredible example of excellence in front of the whole world during this unprecedented times, by adapting changes, transforming, re-skilling & re-inventing, ArdorComm Media, a growing media company in India has announced  New Normal event as 'EDUCATION LEADERSHIP SUMMIT & AWARDS 2022' to recognize & felicitate the exemplary contributions and innovative initiatives taken by the Preschools, Schools, Higher educational institutions, Corporate  and EdTech Startups associated with the education sector. ArdorComm Media would like to honor the Trend setters, Innovators, Education Leaders, Institutions and Organizations that have been providing excellence and outstanding accomplishment in the education sector; despite the tough times we faced since last one and a half year. Ardorcomm Media Awards 2022 aims to acknowledge those individuals, educational institutions, and EdTech companies that have played a key role in transforming the teaching, learning and employability outcomes. The prestigious award will bring recognition and visibility for an institution/ organization across the sector. This summit will bring together the top notch industry leaders and key decision makers from the education sector, to enrich the community by sharing their insights and knowledge with the stakeholders, which will eventually bring a paradigm shift in the education sphere within various parts of the country.
Filling the e-nomination form is must. The nominee's bio/ profile used for attachment should briefly state a concise statement about the eligibility nominee deserves an award. Attached profile should not be more than 2 pages.
There is a nominal award nomination fee ranging INR 10,000 to INR 20,000 (excluding taxes) for different categories. (See the details in Award Nomination page section).
The nomination fee is refundable incase not selected for the Awards (excluding applicable taxes & processing fee, i.e. INR 1000 only).
Kindly make sure that you keep your updated profile & payment transaction details ready before proceeding with filling the nomination form.
Read the e-nomination form carefully & fill the correct and relevant information.
Post submission of the award nomination form, the assessment & evaluation process will be conducted by the selection committee & the jury members. Eligibility is based on the evaluation of the nominee's overall portfolio and work that have transformed the education sector and the society at large.
Selection committee & the jury will do necessary ref checks of the submitted nomination form and also re-authenticate the details present on the website & social media posts. The assessment process is reliable & authentic.
Once the assessment process is complete, the winners will receive a confirmation mail & Award Ceremony Invite mail on the shared email id as filled in the nomination form.
Please Note:
We sincerely appeal that post submission not to make any confirmation Inquiry or request for award consideration. That is purely on merit and via proper assessment process by selection committee & the jury members. Once the assessment process is complete, the winners will receive a confirmation mail & Award Ceremony Invite mail on the shared email Id as filled in the nomination form.
AWARD CATEGORIES
- 5 Segments
Higher Education | School Education | Preschools | Corporate | Startup
Award Nomination Fee Structure
- INR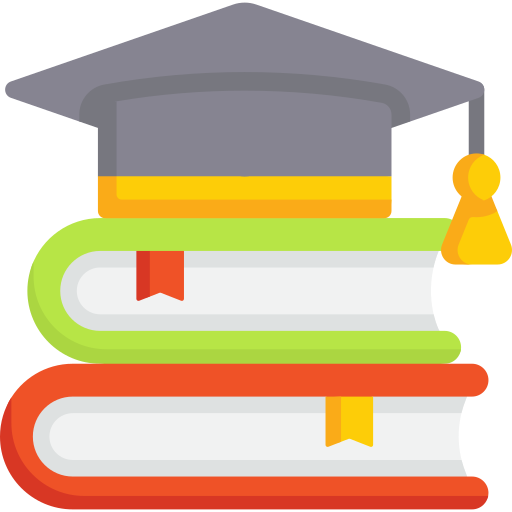 Preschool
10,000 + 18% GST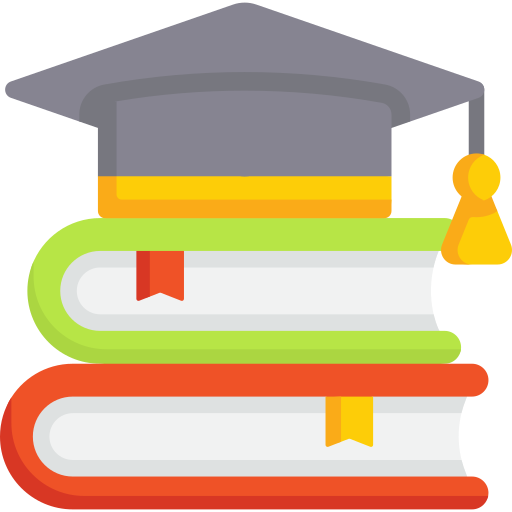 School Education
10,000 + 18% GST
Higher Education
10,000 + 18% GST
Corporate
20,000 + 18% GST
Time
DAY 1 – School Education
DAY 2 – Higher Education
9:30 AM – 10:40 AM

Inaugural Session :-

Re-defining Education & 21st Century Skills in NEW-NORMAL

Inaugural Session :-

Re-defining Education & 21st Century Skills in NEW-NORMAL
10:40 AM – 10:50 AM
Industry Speech 1
Industry Speech 1
10:50 AM – 11:00 AM
Industry Speech 2
Industry Speech 2
11:00 AM – 11:15 AM
Networking Tea
Networking Tea
11:15 AM – 12:15 PM

Panel 1 :-

Redefining The Role of Schools in the 'New-Normal'

Panel 1 :-

Unleashing The Potential of Education 4.0 – The future of Teaching & Learning
12:15 PM – 12:25 PM
Industry Speech 3
Industry Speech 3
12:25 PM – 12:35 PM
Industry Speech 4
Industry Speech 4
12:35 PM – 1:35 PM

Panel 2 :-

Harnessing the Power of Technology for the Holistic Development of Early Childhood Education in Preschools

Panel 2 :-

How can EdTech Collaborations Aid in Developing a Better Digital Infrastructure/ Digital Campus?
1:35 PM – 2:20 PM
Lunch
Lunch
2:20 PM – 3:20 PM

Panel 3 :-

How Immersive Learning Environments (ILEs) are Essential for a Constructive Learning Situations between Teacher & Student?

Panel 3 :-

How can R&D, Innovation, and Skilling Play a Central Role in Economic Growth & Job Creation?
3:20 PM – 3:30 PM
Industry Speech 5
Industry Speech 5
03:30 PM – 03:40 PM
Industry Speech 6
Industry Speech 6
3:40 PM – 4:40 PM

Panel 4 :-

In what ways AI-ML and Student Centric Technologies are enabling Institutions to Track, Access and Record the Teaching-Learning Progress?

Panel 4 :-

Bridging the Urban-Rural Digital Divide Through Mobilizing Technology
4:40 PM – 5:00 PM
Networking Tea
Networking Tea
5:00 PM – 6:00 PM
Valedictory, Felicitation & Award Ceremony
Valedictory, Felicitation & Award Ceremony
Hotel Royal Orchid
Tonk Road, Durgapura, Jaipur-302018, Rajasthan
"I'm really happy excited to be here with Chandan today because there can be no more happiness for a teacher but to see somebody like him grow up a company set up a company and probably become very successful so I think it's an icing on the cake for me."
"it'll be Within a span of just one year you have taken very many significant initiatives because last time also you did invite me for online program at that point of time also I got the opportunity to speak to stakeholders from industry and academia and this time also I did the same thing. "
"I congratulate for successful completion of one year and I wish you and I want you to organize more and more of such platforms. You can make it in much specific also if you would like to if you get it to the deeper curriculum part, so you can have that. You can take up one particular topic and you can bring both industry as well as academicians together."
"Follow your passion and make a benchmark and deliver what you have committed to the industry and yourself also. Nobody can stop you from reaching new heights every day. My good wishes to all the members of ArdorComm Media.I wish you all the very best to reach the pinnacles on the on the plateau of all your endeavour."
"All the best to the whole team of ArdorComm, you're doing a great job you're a young team you're a start-up and I wish you success for your Gujarat and Rajasthan forums I hope that you'll come back to Bangalore for more such events and truly digital company also becoming in an offline presence I think the blend will be good Chandan for you."
"Now I have realized the importance of media like ArdorComm Media company because you are helping in bringing the academy and industry together without which higher education cannot become relevant, order of the day. ArdorComm can bring them together so that they can probably interact arrive at what is needed for this society that way you are playing an important role in the society. "
"You started wonderful, and when the first step is right then the journey becomes successful, keep going.You'll be always be able to inspire leaders, teachers and make a big impact on the education scenario in the country. ArdorComm Media is growing, not growing old it is growing and it has a great future."
"First of all I'd like to thank you Chandan for doing an awesome work, you're doing really good and I wish you all the best for doing much better things and you should reach greater heights in times to come."